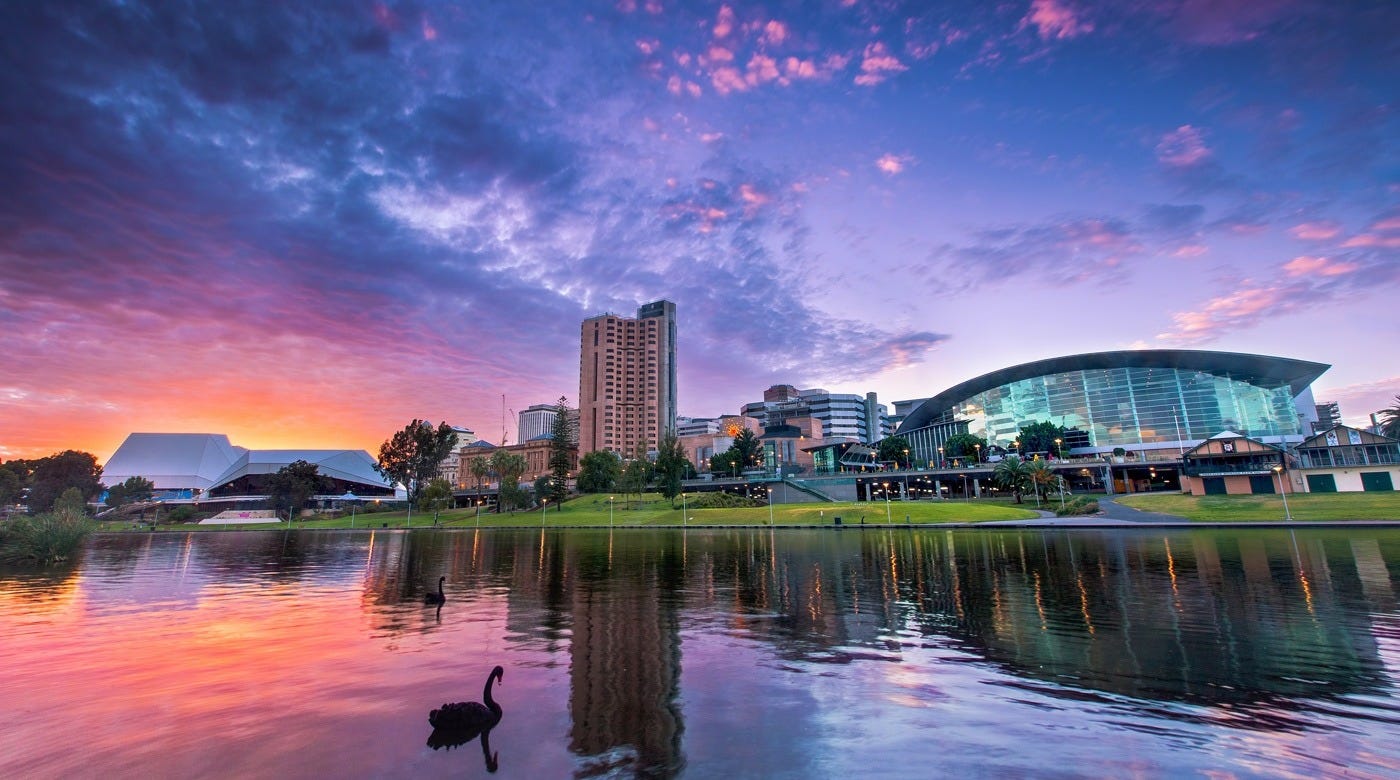 Visitor Information
Here you'll find all the details you need for your trip to South Australia.
National Wine Centre
Corner of Hackney Rd and Botanic Rd
Adelaide
From the Airport:
The National Wine Centre is an 18 minute drive from Adelaide airport. Taxi's are easily hailed at the airport.

From the City:
The National Wine Centre is a short walk from the centre of the city to the top right hand corner of the city square. The Centre is next to the Adelaide Botanic Gardens so its a beautiful walk to get there.

Please find a map below for the location of the Wine Centre.
Parking details for the National Wine Centre can be found here.
Friday 9th July: 10am - 8pm
Saturday 10th July: 9am - 4pm
The National Wine Centre has gorgeous gardens and surrounds for you to enjoy at the Summit. It also has a cafe and bar which is open all day both days of the Summit.

The National Wine Centre offers a range of guided wine experiences all of which you are welcome to participate in when you have some time at the Summit. They range in length starting at 30mins long. For more information head to their website.
The National Wine Centre is in the heart of Adelaide, so there is lots to see and do all within walking distance of the Summit. Check our page on Local Attractions for more information about the local area.
The Summit is offering a range of different networking opportunities for you to enjoy during your stay in South Australia. For information about each of these and to register your tickets to attend, simply book your free ticket to the Summit and choose from a list of add ons.